Sharing your home with a canine friend can bring you much joy. There's no doubt that dogs can give unconditional acceptance and loyalty, provide constant companionship, and even help relieve stress after a hard or busy day. 
However, making the decision to get a dog shouldn't be taken lightly. Owning a dog takes a lot of time, money, and commitment – over 15 years worth, in many instances. Dog ownership can be extremely gratifying, but it's also a big responsibility. Here are some things to consider.
Why do you want a dog?
It's a simple question, but one question many people fail to ask themselves before they get a dog. Getting a dog just because it's "the thing to do," or because your children have been begging for a puppy can end up being a big mistake. Remember that you will be responsible for caring for your new family member for up to 15 years.
Is there enough time in your life for a dog?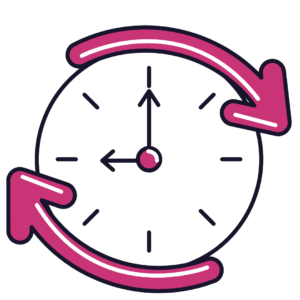 Dogs are pack animals and you are part of their new pack. They are companion animals and cannot be ignored just because you're busy or too tired to deal with them. They require a lot of care, which includes feeding, exercising, and socializing – dogs need companionship every day. Many wonderful dogs end up in shelters because their owners didn't have the time to train and care for them.
Can you afford a dog?
The costs of caring for a dog throughout her life can be expensive. Healthcare, training classes, grooming, food, toys, treats, boarding, and other expenses add up fast.
Are you ready to deal with the problems a dog can cause?
Whether you get a puppy or an adult, there will always be unexpected health-related emergencies. It's also a good idea to expect a certain amount of damage around the house and to your personal belongings, especially when raising a puppy, or any dog not yet housetrained.
Does your living situation allow for a dog?
Many rentals don't allow dogs or impose a number of restrictions on their maintenance. It's not uncommon for weight or breed limits to be set in some areas. Be sure you read your lease agreement or consult with your landlord, property management, or housing association before you bring a dog home to live with you.
Is this a good time to get a dog?
If you have young children (under 6 years of age), you should consider waiting a few years before getting a dog. Dogs can be pretty energetic, overly so for many young kids; children also need to be mature enough to understand how to care for the dog. If you travel a lot for your job, are a student with a demanding schedule, or are in the military, wait until you settle down to consider having a dog.
​​Will your home environment work for the dog you have in mind?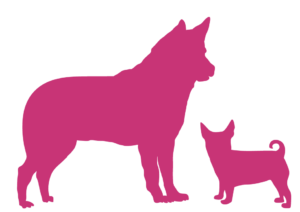 The dog's size relative to the size of your living space is not the only factor to think about here. Small dogs such as terriers, for example, are active and need a lot of exercise to be calm. Many small dogs tend to bark at any noise, which could be a problem for you, or for your neighbours. On the flip side, there are some big dogs who are very mellow and quite happy to sleep on the couch all day. Do some research into what different dogs need to make sure that your living situation is suitable, and that the dog you want fits into your current lifestyle.
Do you have someone to look after your dog when you travel for work or pleasure?
Think about the people you know who have or love dogs, and would be reliable enough to take care of your dogs when you're gone. Also, consider doing some research on good boarding facilities or a pet-sitting service in your local area.
Will you be a conscientious and responsible dog guardian?
If you have no plans to breed your dog, having your pet spayed or neutered is the responsible thing to do. Obeying licensing and community leash laws, and keeping a current identification tag on your dog, are all a part of being a good owner. Naturally, giving your dog lots of love, exercise, companionship, a nutritious diet, and regular health check-ups are also necessary.
Move Your Doggie offers Premium dog walking and pet sitting services in Ajax, Oshawa, and Whitby, in Durham Region. 
For more information and to book your complimentary Meet and Greet, please visit our Contact Us page.